Save the Date!
2023 FAP Winter Meeting
February 3-4, 2023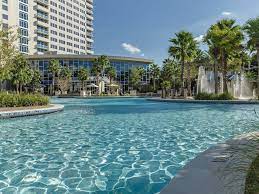 To make an online reservation: https://www.hyatt.com/en-US/group-booking/MCORO/G-PWUQ, or call: 402-593-5048, reference PWUQ.
Friday – UF/NSU Senior Residents' Presentations
and a hands-on workshop presented by Dr. Isabella Rocchietta
Hands-on workshop is SOLD OUT. Wait list for any cancellations available.

Saturday – Corporate Forum - 8am Geistlich. See information below.

Geistlich Biomaterials:
Dr. Shayan Barootchi presenting "Growth Factor-Mediated & Minimally Invasive Approaches to Contemporary Treatment of Gingival Recessions Defects"
Dr. Rocchietta Sponsored by:
Geistlich Biomaterials - USA Pharma - Main (geistlich-na.com)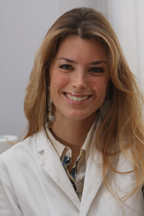 Dr. Isabella Rocchietta
Professional Bio
MAKE SURE TO ATTEND THE 18TH ANNUAL NSU/UF RESIDENTS' DAY
Friday, 8:30am-12pm Free CE and outstanding presentations!
Dr. Islam Saleh – NSU
"Soft Tissue Augmentation Around Teeth and Implants"
Dr. Patrick Fitzgerald – UF

"Full Arch Implant Considerations. The Good, the Bad, the Ugly."

Dr Shakeel Khan – NSU

"Vestibular Incision Subperiosteal Tunnel Access (VISTA) Technique with Acellular Dermal Matrix (ADM) and Injectable Platelet Rich Fibrin (i-PRF) for the Treatment of Multiple Gingival Recessions"

Dr. Kerwin Scott – UF
"Soft Tissue Augmentation the
Palate-LESS Approach"
Dr. Andrei Hatara – NSU
"Considerations for Implant Provisionalization
in Regards to Biological Contours, Emergence Profile and Esthetics"
Dr. Carlos De Bruzos – UF

"Digitize and Maximize: A Perio Perspective"

Dr Sharlene Demehri - NSU
"Peri-implantitis: Surgical Treatment
Option and Considerations"
Dr. Maliha Fatima – UF
"Pathologies in Perio: More than What
Meets the Eye"
Dr. Audrey Wang - NSU
"Surgical Management of Impacted Maxillary Canines"

View the Winter 2023 Sponsorship & Exhibitor Brochure

In conjunction with the FAP Meeting, the NSU Dept. of Periodontics is having an alumni event – click here for more information