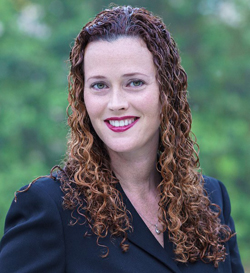 When I addressed you in February at our business meeting; I never thought my President's year would be filled with this much excitement and uncertainty. Over the past three months we have closed our offices, fought for PPE and PPP, furloughed staff, rehired staff, and found new ways to care for our patients.
If anything, this pandemic has strengthened my belief in the care we provide the public. I have seen how putting off osseous surgery has resulted in more extractions and how missing a "dental cleaning" can impact a patient's overall well-being. I was happy to hear my patients tell me, "Wow Doc, I missed you guys," or even "I was concerned for your small business, how are you doing?" I have a renewed sense of purpose even though the way I practice has changed.
With every good, however there can be the less than favorable. I know I speak for the entire FAP Executive Council when I say cancelling our summer meeting has been a great disappointment. What I will miss out on the most is seeing you, our members, gathering together as we have been accustomed to doing. I have chatted with some of you and I know the feeling is mutual.
As we begin the second half of this year, I hope we can continue to reach out to one another for support. In my own community, small businesses have supported each other. We are getting hand sanitizer from the brewery down the street and our face shields have been printed by a 3D print shop
that operates out of an extra bedroom in someone's house. Since we cannot take referrals out for lunch, we are sending gift cards to offices to keep connected. It may not be much, but I feel like every little bit helps in this situation.
I hope when we look back on 2020, we will see it as a year of challenge, but also a year of re-invention and possibly even innovation for dentistry. I look forward to seeing you all virtually for Dr. Daniel Becker's presentation and of course, February 5-6, 2021, for our winter meeting at Margaritaville
Resort Orlando.
Please stay safe and know that your executive council is here to help however we can.